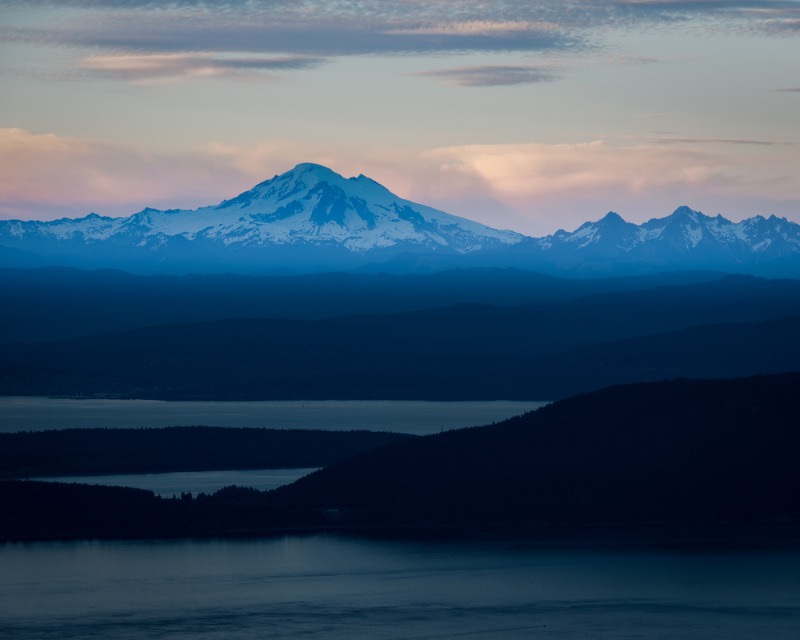 One of the best parts about visiting the San Juan Islands is immersing yourself in nature. From kayaking to biking and everything in between, it's no secret that our beloved archipelago lends itself to several outdoor activities. And with an average daytime temperature of 45 to 50 degrees during the winter, visitors can enjoy these experiences year-round. No matter the season you want to plan your vacation, Moran State Park on Orcas Island is a must-visit destination for outdoor enthusiasts and nature lovers alike. And if you're searching for lodging on the San Juan Islands that provides more than just a place to stay, Northwest Island Escapes has you covered!
7 Moran State Park Activities
With several miles of trails, scenic overlooks, and five lakes, it's no surprise that Moran State Park is a popular destination for locals and visitors. If you're wondering how to spend your time there, we have a few ideas worth considering.
Drive, bike or hike to the top of Mount Constitution for panoramic views of the San Juan Islands. Maybe you can see your vacation rental with a pair of binoculars!
Depending on the time of year, you can swim, kayak, or paddleboard on one of the five lakes. Cascade and Mountain Lake are the biggest.
Fishing is another excellent way to enjoy the lakes. Rainbow trout are the most popular target for anglers.
There are 55 unsheltered picnic tables if you'd like to enjoy an outdoor lunch.
Bird watching and wildlife viewing will allow you to mark a few species off your checklist.
At the Summit Visitor Center, you can learn about geology and ecology from April through October.
The trails at Moran State Park are excellent for biking and hiking. They also offer six miles of horseback riding trails!
San Juan Islands Vacation Rentals near Moran State Park
Whether you're looking for a suite in Friday Harbor or a secluded seaside cottage, you'll have access to Moran State Park. You can either stay in one of our many Orcas Island vacation rentals or use the ferry to go from island to island. We're happy to say our guests will have the perfect opportunity to experience one of the San Juan's favorite recreational areas! To learn more and start planning your vacation, reach out to us online today!