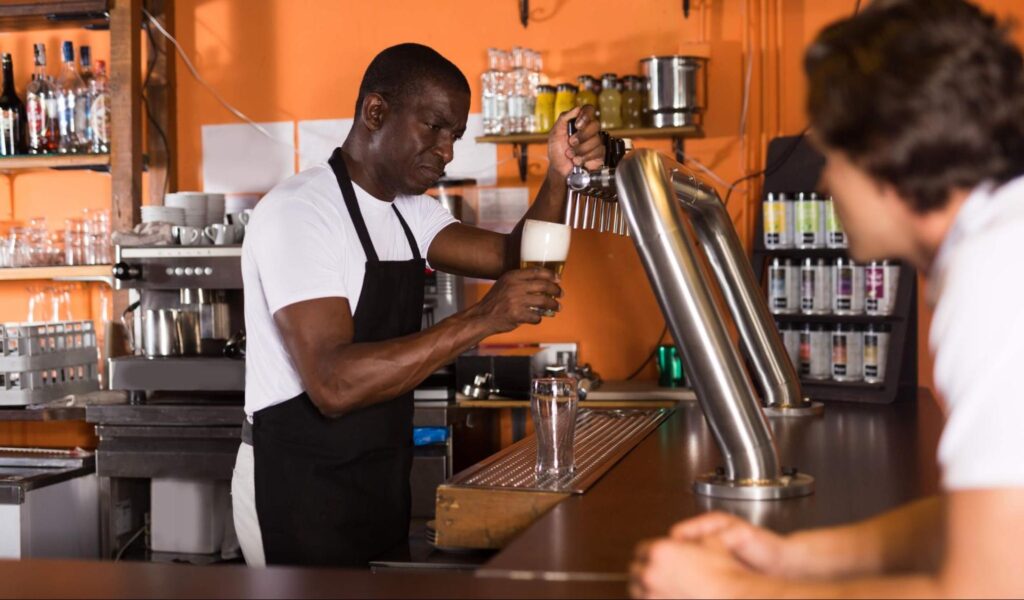 San Juan Island, Orcas Island, and Lopez Island each have their own memorable brewery. There are some truly delicious and unique brews to taste when you stay in the San Juan Islands. Northwest Island Escapes has many rental properties scattered all over the islands, too, making it easy to find an exceptional brewery and beer nearby. Here's our brief look at the best brewery on San Juan Island, Orcas Island, and Lopez Island.
This brewery is in Friday Harbor, on San Juan Island and it's one that you will not want to miss. It's a local, independent craft brewery that serves fantastic ales and lagers. You'll also notice that San Juan Island Brewing Co. serves fired pizza, burgers, and more food. So get the family together and have dinner.
Skip over to Orcas Island and grab a pint of beer at Island Hoppin' Brewery. You will find a variety of beers to try ranging across Belgian, English, German, and American styles. There's a limited selection of wine, non-alcoholic drinks, and appetizers too.
You will have to stop in at the Lopez Island Brewing Company and Brewvado Tap Room if you are on Lopez Island looking for a brewery. It serves five unique and special brews. If you are on the island early on a Sunday, you should find a table to sit at and enjoy the brewery's brunch.
Find Out Why People Love the San Juan Islands' Brews
Whether you are on San Juan Island, Orcas Island, or Lopez Island, you will be able to find a brewery that will satisfy your tastes. These are some of the best breweries in Washington, and you will quickly see why after finishing your first sip. In addition, you will be treated to great food, beautiful views, and friendly patrons to drink alongside. Northwest Island Escapes rental properties are the most enjoyable way to experience your San Juan Islands vacation. Start booking your San Juan Island rental property and find the perfect beer right now by calling 800-391-8190 or sending us an email at [email protected].