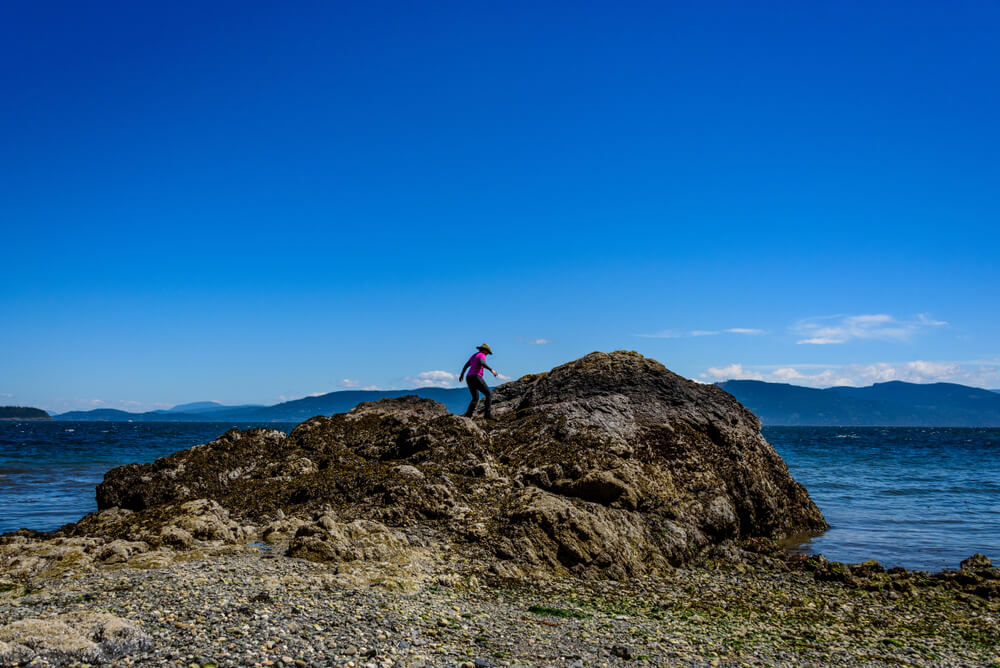 If you want to wear hiking boots, experience some history, and see views that take your breath away, tackle the hikes in the San Juan Islands. Saltwater shoreline, tide pools, lagoons, native prairie, forest, lake shore, and mountain summits await the seafaring hiker. In the San Juan Islands, you have access to easy walks, challenging climbs, and everything in between across many different landscapes. Experience the natural beauty of the San Juan Islands by trying one of the hikes on the list below. 
1. Mount Finlayson Trail
Located in San Juan Island National Historic Park, Mount Finlayson is home to one of the last native prairie habitats in the San Juan Island Archipelago. This trail offers a top-of-the-world overlook of the American Camp prairie, a closer look at the picturesque lighthouse, and a side loop through forest to a salty lagoon.
2. Mount Grant Preserve
About five miles out of Friday Harbor on Beaverton Valley Road find the Mount Grant Preserve, San Juan Island's highest, publicly accessible mountain. Hike through old-growth Douglas Firs, identify the wildflowers along the trail, and enjoy a 360-degree view of three of Washington's five volcanoes.
3. South Beach Trail
San Juan Island's longest and wildest beach on the south end of the island offers endless hiking and wildlife watching opportunities. Park your car at South Beach in American Camp National Historic Park and walk south along the pebble beach or north through blooming prairie for stunning ocean views.
4. Turtleback Mountain Preserve
Climb to some of the best views in the San Juan Islands or wander rare Garry oak woodlands, grasslands, conifer forests, and scattered wetlands in this 1,576 acre preserve. Whether you're up for a short dash to the North Valley Overlook, a three-mile round-trip climb to Ship Peak, or an all-day exploration of the mountain, Turtleback Mountain Preserve offers something for nearly all adventurers, including kids.
5. Young Hill Trail
If you're up for a climb from the English Camp parking lot, you won't regret the 1.1 miles to the grand view from atop 650-foot Young Hill. A moderate trail leading to surprisingly expansive views, and the short side trip to the English Camp cemetery offers a chance to observe unique natural and historical features.
Feel Right at Home in Your San Juan Islands Vacation Rental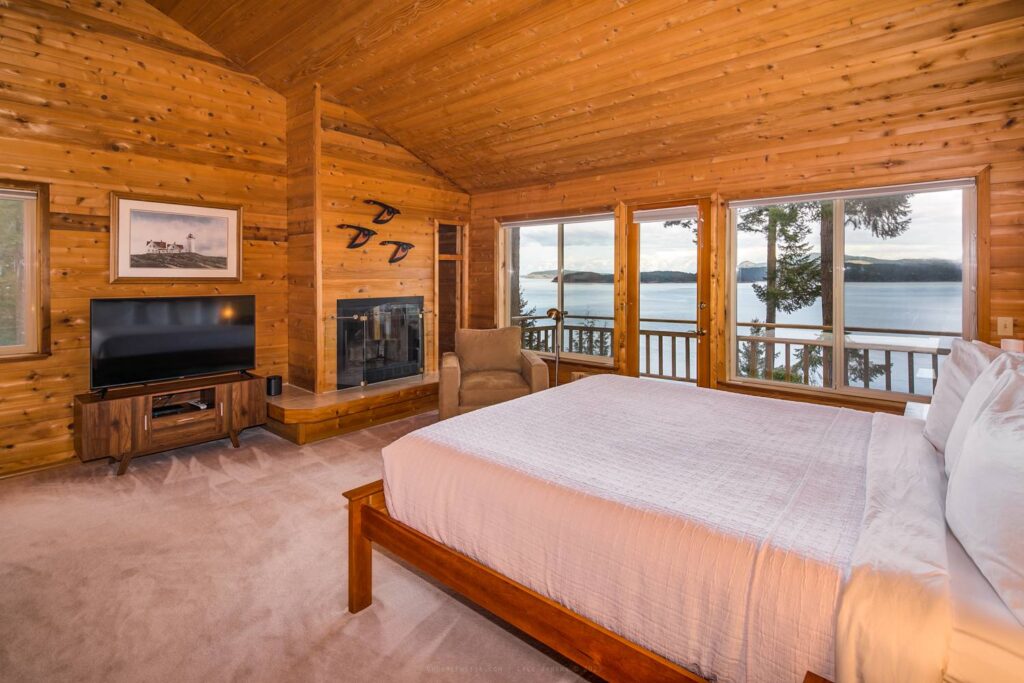 After a fulfilling day hiking one of the trails on this list, unwind in your San Juan Islands vacation rental. Northwest Island Escapes is the largest, and most experienced, management agency in the Islands and features more than 70 exceptional vacation rental homes. Our staff is local, knowledgeable, and ready to help you select the perfect San Juan Islands vacation rental. There's no place more beautiful for recreation, relaxation and rejuvenation!
To plan your San Juan Islands hiking adventure with Northwest Island Escapes, check our availability online or give us a call at 1-800-391-8190.