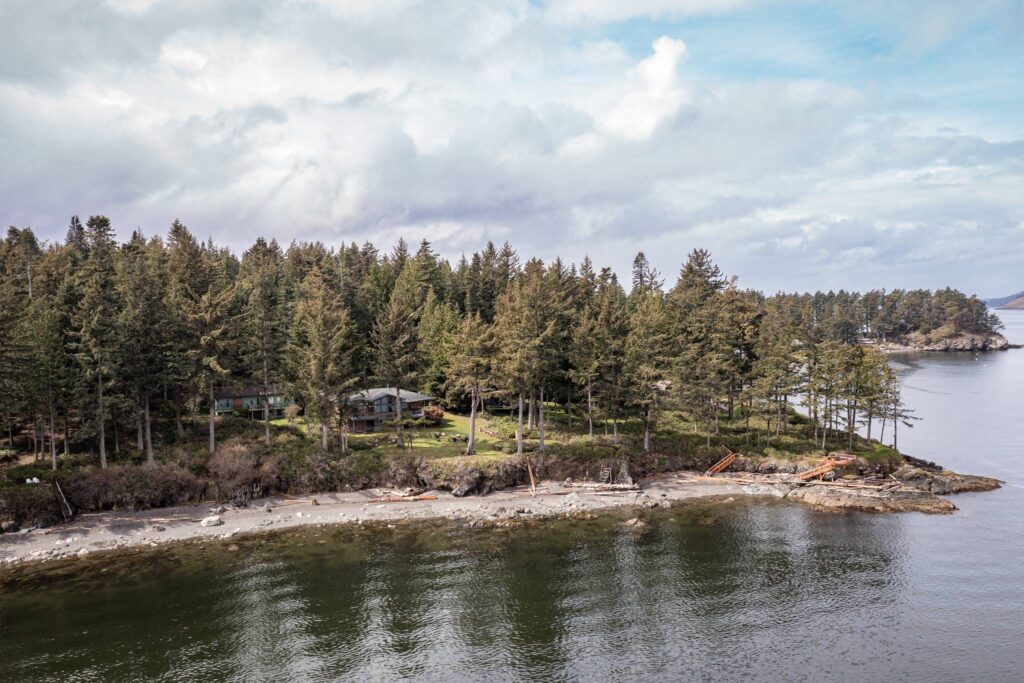 As summer makes its way over the horizon, the time to finalize your vacation plans draws near. Whether you're an outdoor enthusiast looking for your next adventure, lovebirds fantasizing about their first getaway, or a family seeking a much-needed retreat, the San Juan Islands present an intriguing opportunity. From kayaking in the sea to simply taking in the sights, our beloved archipelago has several options for discerning travelers. Arguably the most alluring factor to consider when looking for where to stay in our slice of paradise is whether you want to take advantage of the oceanside vistas. Thankfully, Northwest Island Escapes has a stunning array of dazzling San Juan Islands vacation rentals with easy access to the waterfront.
Limestone Lodge | San Juan Island
Boasting stellar views from each room, Limestone Lodge resides on the northeast section of San Juan Island. This spectacular waterfront vacation rental is teeming with wildlife and outdoor amenities, including a spacious deck. The main building has two bedrooms, one with two queen-sized beds and another with one queen-sized bed. The en-suite washroom features a large tub with a shower handle that invites you to appreciate the views of the San Juan Channel while enjoying a refreshing soak. The living area offers comfortable seating arrangements with easy access to the kitchen and dining room. Finally, the garage has a full-sized bunk bed, a standard queen-sized bed, and a TV and Xbox game console.
Blake's Point Estate | Orcas Island
Blake's Point Estate showcases the pinnacle of life on Orcas Island with three sprawling beaches, two decks, and nature-inspired landscaping. The private waterfront and four ample bedrooms are only the beginning. You'll enjoy an expansive great room with comfy sofas, chairs, and a gaming table on the lower level. On one side, the dining room offers abundant seating and a convenient kitchen bar. On the west side, there is a large primary bedroom with a king-sized bed and luxurious mattress. The second downstairs bedroom doubles as a home office with a desk area. Upstairs are two more bedrooms, each with en-suite bathrooms featuring combination tub-shower enclosures. The main outdoor amenity is a massive viewing deck perfect for sunsets and stargazing.
Cedars by the Sea | Lopez Island
Complemented by a private beach, jaw-dropping vantage points, and a convenient mooring buoy, Cedars by the Sea is a consummate waterfront vacation rental for those looking to maximize their island experience. Ideally situated between the Lopez ferry landing and Odlin County Park, you'll be able to take full advantage of the nearby coastal attractions. The great room is an inviting space featuring a fireplace and large windows. Each of the two bedrooms is equipped with queen-sized beds, with the primary bedroom opening to the deck. A third sleeping area also contains a set of bunks suitable for kiddos.
Waterfront Vacation Rentals in the Sand Juan Islands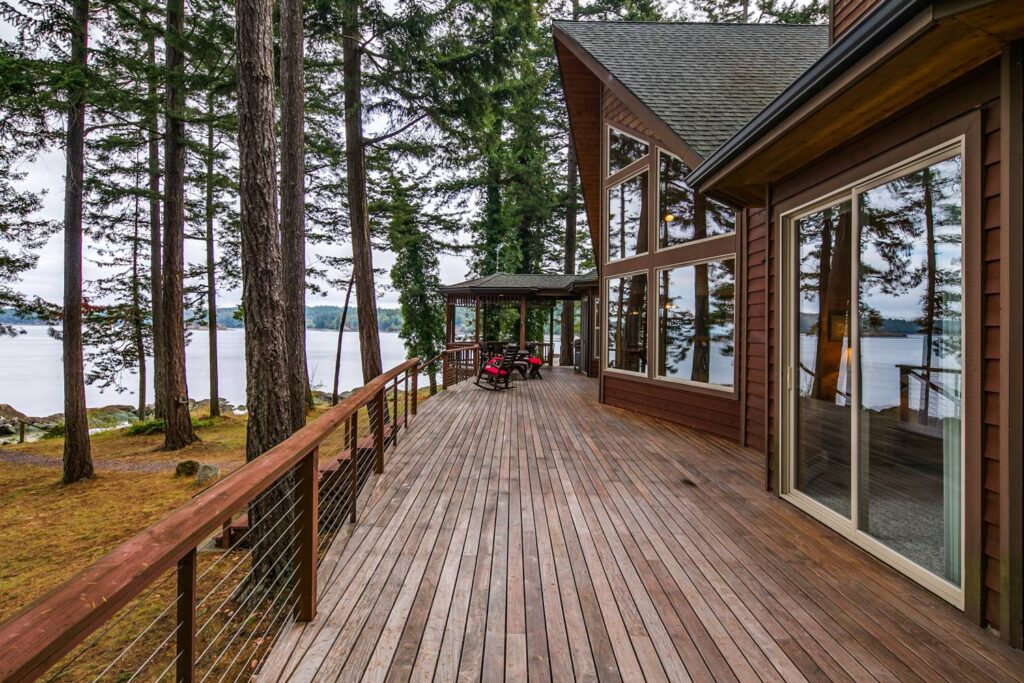 The three waterfront vacation rentals highlighted above are just a few examples showcasing the immaculate shorelines of the San Juan Islands. Each island has distinct landmarks and attractions, so be sure to research before deciding on a rental. Don't hesitate to get in touch with us online to learn more about the San Juan Islands and how Northwest Island Escapes can provide well-appointed accommodations for an unforgettable retreat, or call 800-391-8190.
Check out our blog page for more things to do and places to stay in the San Juan Islands!