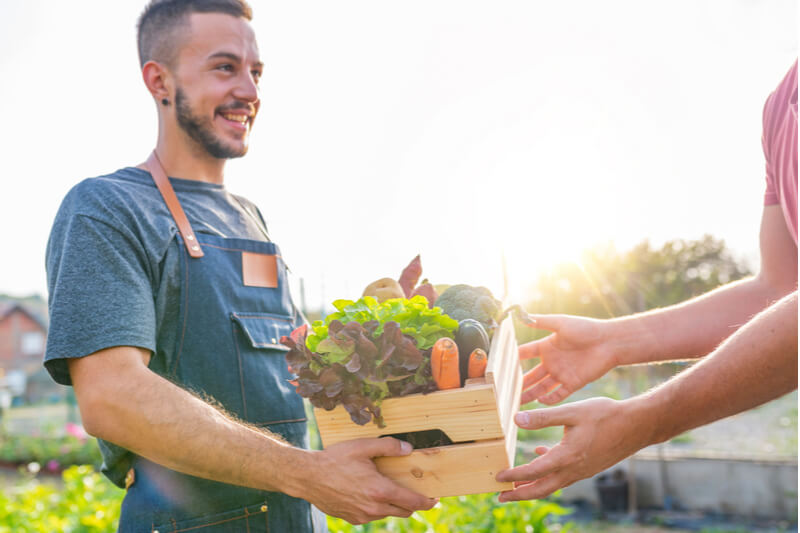 Warmer weather, longer days, and budding flowers are just a few of the things we at Northwest Island Escapes have on our minds as we anticipate the upcoming spring months. And of course, another sign of spring—the San Juan Island Farmers Market will be welcoming back weekly vendors presenting mouth-watering produce and unique artisanal crafts for all to enjoy. "Living like a local" is a goal shared by many vacationers, so what better way to immerse yourself in the local culture than to peruse and sample some of their finest offerings?
Farm Fresh Produce and More
Every Saturday from April to October, the San Juan Island Farmers Market becomes a bustling meeting place for anyone with a penchant for fresh vegetables, grass-fed meats, and regional perennials. Vendors specializing in organic produce are likely to be the most abundant. Still, you'll also be able to find fruit and nut trees, herbs, eggs, dairy products, and ornamental plants.
Prepared Foods
Prepared and processed foods are another popular staple of the San Juan Island Farmers Market. From delectable breakfast treats to homemade fruit preserves, the talented local chefs love to share their creations with visitors. You can even find canned gourmet albacore tuna!
Artisanal Crafts
It doesn't take long to realize that the San Juan Islands are an incubator for creative endeavors. With a diverse array of products ranging from pottery to body lotion, there's something for everyone at the famers market. Whether you're looking for that perfect skin moisturizer or a painting to decorate your family room, the skillful artists residing in the San Juan Islands are sure to have something that will catch your eye.
San Juan Islands Vacation Rentals
A few trips to the San Juan Island Farmers Market is just one of the ways you can immerse yourself in our slice of paradise. From exploring on a kayak to angling adventures, the San Juan Islands present a world of possibilities for discerning travelers looking to shake off their cabin fever. Northwest Island Escapes invites you to break away from the norm in the spirit of fresh beginnings and new adventures to discover what makes our beloved archipelago an extraordinary getaway destination.