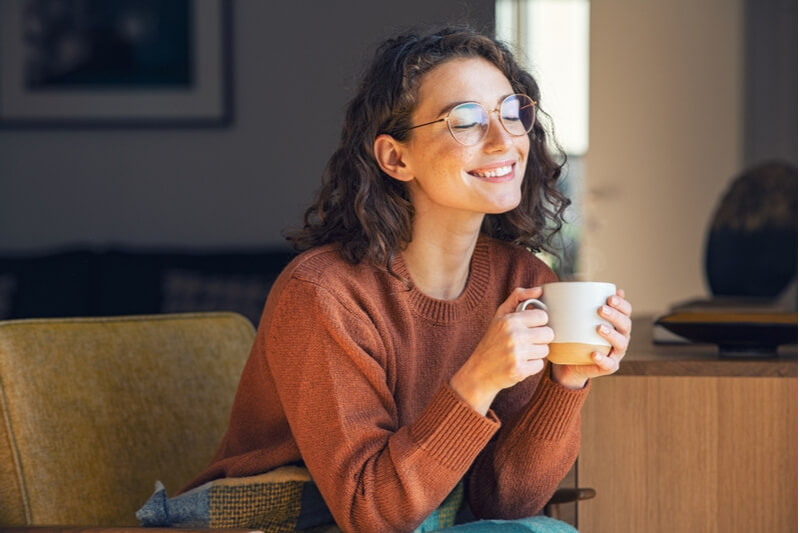 By now, it's no secret that Washingtonians love their coffee. After all, the largest global coffee chain, Starbucks, is headquartered in Seattle. When you think of coffee, it's easy to imagine a busy café on a crowded city street. Still, our laid-back island community also boasts its fair share of coffee shops and roasters. For some, a caffeinated morning beverage goes hand-in-hand with vacation. Not only can a cup of joe give you a healthy burst of energy before each exciting day, visiting coffee shops is a keen way to immerse yourself in the local culture. As such, we at Northwest Island Escapes would like to point you in the right direction for finding the best cup of coffee on the San Juan Islands.
The San Juan Islands | "Local Coffee Shops Near Me"
There are many different perspectives of what fits the bill when searching for local coffee shops. Some travelers look for an upbeat ambiance rife with fast-moving baristas and electronic dance music. In contrast, others may seek a more laid-back atmosphere characterized by smooth jazz or calming classical music. No matter your preference, you're apt to find a desirable setting. The following options should help you narrow down your choices as you explore the scenic splendor of the San Juan Islands.
San Juan Coffee Roasting Company
As one of Friday Harbor's most well-known establishments, San Juan Coffee Roasting Company is a great place to start. Not only does this San Juan Island staple offer fresh espresso, coffee, and pastries on-site, they also supply several local coffee shops with fresh beans under the moniker, "Caffe San Juan." You can find a list of their partners by visiting their home page.
The Bean Cafe
Once voted "Best Latte" in a poll by the Journal of the San Juan Islands, The Bean Cafe is another popular destination for local and visiting coffee lovers. And with a wide selection of espressos, refreshing iced drinks, and even Italian sodas, it's easy to understand how The Bean has done so well over the years. In addition to their eclectic beverages, The Bean's menu also features a few tasty breakfast offerings and delicious smoked sea salt caramel.
Riptide Cafe
As the only waterfront coffee shop on San Juan Island, Riptide Cafe is mere steps away from the ferry terminal. Offering specialty baked goods, yogurt, and smoothies, you can fill your belly in more ways than one before or after your favorite beverage. And with fresh beans coming from Stumptown Coffee, you know the folks at Riptide Cafe dedicate themselves to delivering a high-quality product.
Lopez Grind Coffee Shop
Lopez Grind Coffee Shop provides a warm and welcoming atmosphere and is one of two dedicated coffee shops on Lopez Island. This family-owned business is operated by two sisters right next to the Lopez Bookshop. With several sugar-free alternatives, high-quality syrups, and various treats from the local bakery, Lopez Grind is a worthy consideration for coffee enthusiasts on their way to Fisherman Bay Preserve or the Lopez Hill Trailhead.
San Juan Islands Vacation Rentals
There are a lot of San Juan Island coffee shops to choose from, so hopefully, our quick suggestions will help quench your caffeine cravings during your visit. If nothing else, you may want to try searching "local coffee shops near me" upon your arrival. After finding what you're looking for, sit back, relax, and take in the beautiful scenery. Whether you're out exploring the many landmarks and attractions or spending time at your vacation home, a cup of excellent coffee is never too far away on the San Juan Islands. To begin your travel plans with Northwest Island Escapes, please reach out to us online or call 800-391-8190 today.