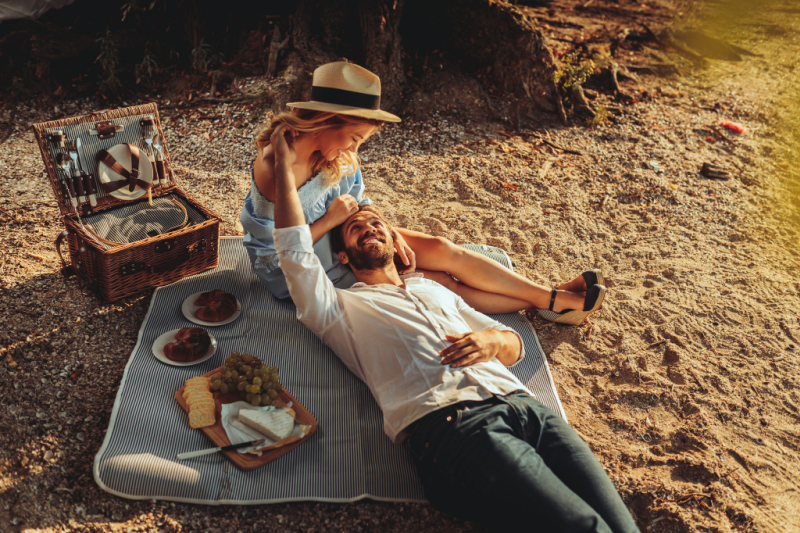 Eating is often considered a cornerstone of most successful vacations. As travelers rethink and rediscover their dining preferences, where to enjoy their food becomes a topic of discussion. Despite the nearby restaurants, there's something special about settling down amid nature with your favorite delectables for a picnic in the park. And if you're not into preparing your food, takeout is usually available. From beautiful beaches to scenic overlooks, the San Juan Islands are teeming with excellent picnicking areas, and Northwest Island Escapes is here to point you in the right direction.
Picnics in the Park: A Unique San Juan Islands Experience
The San Juan Islands have several excellent places to enjoy a picnic with an endless array of parks and beaches. And if you'd rather stay close to home while eating, many of our vacation rentals offer ideal on-site locations for eating outside. Still, as much as we appreciate knowing our guests can take advantage of our many lodging amenities, we always encourage you to explore our beloved isles. Here are three places we think you'll enjoy.
Mount Constitution at Moran State Park on Orcas Island
Standing at nearly 2500 feet, Mount Constitution is the highest point on the San Juan Islands. On sunny days, you'll enjoy sweeping panoramic distant views of the Cascades! You can bring your picnic lunch near the very top while reading the interpretive signage along the way.
Spencer Spit State Park on Lopez Island
Spencer Spit State Park is well-known for hiking, biking, and boating. The wave-tattered shoreline offers a soft sand beach that becomes more comfortable with a picnic blanket. The idyllic scenery from scattered driftwood adds to the natural beauty, so you may want to have your camera along to capture a few memorable moments.
Lime Kiln Point State Park on San Juan Island
Lime Kiln Point State Park is arguably the best place to watch marine life, including orca whales, from shore. The craggy landscape on the west side of San Juan Island makes for a unique picnic venue, but you may want to set up on one of the various tables if sitting on rocks makes you uncomfortable. Although this park is popular among both residents and visitors, it's not difficult to find tranquil solitude while enjoying lunch or a delicious charcuterie board.
San Juan Islands Vacation Rental Lodging
The three spots we shared only scratch the surface of the many places you can enjoy a picnic in the park on the San Juan Islands. Still, now you'll have a good idea of what to expect. No matter where you decide to enjoy your outdoor eating experience, we're confident that you'll want to do it more than once. Thankfully, we have a collection of homes near several ideal picnic spots. Please visit us online to find out which San Juan Islands vacation rental is right for you, or call 800-391-8190.