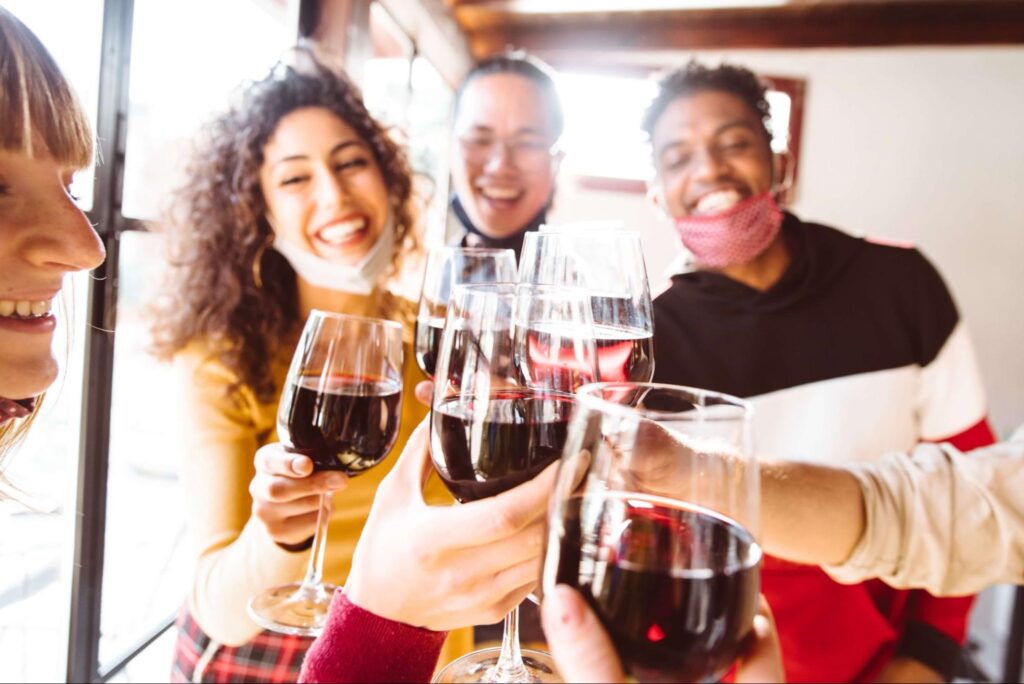 There's nothing quite like leaning back and enjoying a glass of wine with a friend or partner. Whether that's in one of the San Juan Vacation Rentals or at one of San Juan Islands' wineries, you'll be on track for a relaxing evening. Wineries are a great way to take a breather and enjoy the San Juan Islands' sights, sounds and sip some tall glasses of wine while the afternoon slips by you.
We've compiled a list of the three best wineries you can find during your stay at Northwest Islands Escapes.
An obvious destination is the San Juan Vineyard located at 3136 Roche Harbor Road,
Friday Harbor. It's been in the area since 1996, and the location features an 1895 remodeled schoolhouse. The Siegerrebe and Madeleine wine are award-winning wines. For more information or inquiries, email [email protected]. The estate is open from 12 p.m. to 5 p.m. It hosts later hours on Friday and Saturday, which go until 8 p.m.
In the mood for ciders and champagne? Madrone is a great place to see what's on tap. Located at 40 First Street, Friday Harbor, their tasting room provides wine and cider flights, glass pours, cider on tap, bottle sales, local cheese, meats, and spreads. The owners of Madrone attempt to pour a cider that follows similar methods to a bottle of fine wine. For the most part, Madrone works with local farmers on San Juan Island but reaches out to other nearby farmers for their fruit. If you want to know more about what else Madrone offers, contact by phone (970-319-2821) or email ([email protected]).
At Island Wine Company, there is something for everyone. It's located near the ferry landing in Friday Harbor and is open from 10 a.m. to 7 p.m. every day. It's also the home to San Juan Cellars Wines. Island Wine Company has a wide variety of wines in its tasting room. Do you want to hear more? Reach out at 360-378-3229 or email [email protected] for more information.
Book Your Stay at a San Juan Vacation Rental
As always, drink responsibly when you stay on the San Juan Islands. Otherwise, you'll miss out on everything else the Island offers. At Northwest Island Escapes, we can help you enjoy the most out of your wine tour in our San Juan Vacation Rentals. With more than 70 vacation rentals, you'll be able to find something that fits your tastes. Book a rental by calling 800-391-8190 or send us an email at [email protected].